Thurs 6:00 PM & Sat 2:00 PM
*No class on first Thursday of the month
Cost:
$80 adults/ per month
$40 children/ per month
Contact:
This email address is being protected from spambots. You need JavaScript enabled to view it.to contact West Covina Aikido
West Covina Judo Dojo Inc., was founded in 1958 under the sponsorship of the San Gabriel Valley Japanese American Association, presently known as the East San Gabriel Valley Japanese American Community Center.
The purpose ad aim of West Covina Judo Dojo is to introduce Judo (Kodokan Judo) to the public and seek a broader knowledge & deeper understanding of the Japanese art of Judo. Learn self-defense and stay in shape while learning a martial art. Judo is a sport for everyone, men, women, and children.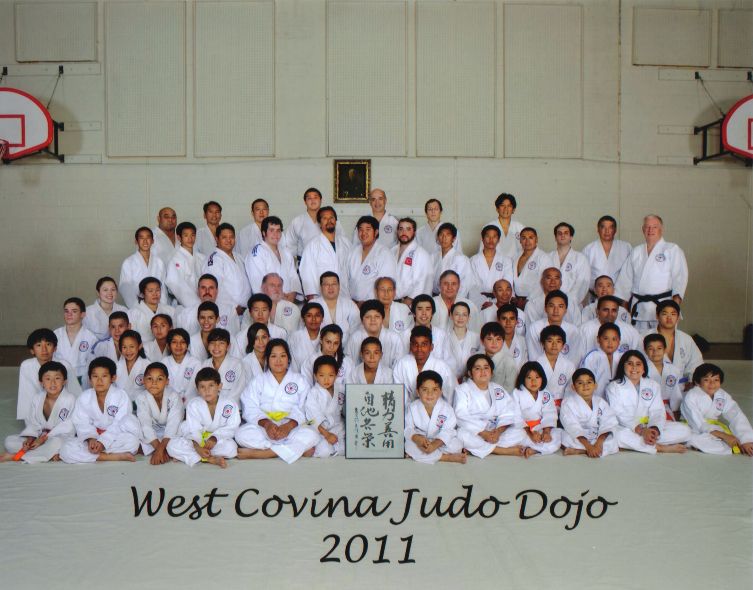 Practice:
Tuesday- 7:00 - 9:00 PM
Friday- 7:00 - 9:30 PM
Cost:
$20/month + $50 Nanka membership + Gi (Uniform)
Uniform cost varies in sizes & tournament cost varies

Website:
West Covina Judo Dojo Website
Contact:
This email address is being protected from spambots. You need JavaScript enabled to view it.
(626) 331-9714 or (626) 288-3865
Eibu Kan Goju Ryu Karate Do is a relatively new organization; however its roots run deep within Karate. The organization was developed and formed in the United States circa 1983 by Senseis, Masato Sakaue and Takafumi Hamabata. Eibu Kan Goju Ryu Karate Do is certified through Japan Karate-Do Federation, Goju Kai.


Covina Kendo Dojo is one of the oldest and largest schools of kendo here in the United States. Founded in 1969 by Akio Hara-sensei (7 dan), and brothers Takeshi and Makoto Yamaguchi, they began practice in the old social hall of the East San Gabriel Valley Japanese Community Center.
Kendo is a modern Japanese martial art of sword-fighting based on traditional samurai swordsmanship. Kendo is a unique art which is both physically and mentally challenging activity that combines strong martial arts values with sport-like physical elements. Covina Kendo Dojo is a proud member of both AUSKF & SCKF.

Shinkendo is a martial art that teaches the way of armed samurai combat. Shin can be translated as serious, ken as sword, and do as way, validating Shinkendo's traditional English translation as "Way of the Serious Sword". The primary focus is on use of the katana, the Samurai sword.
Shinkendo is steeped in the traditions of the samurai, in such ways as heiho (strategy), reiho (proper etiquette) and philosophy.

Thur 7:00 PM & Sat 2:30 PM
*No class on first Thursday of the month
Cost:
$50/year + $45 Uniform + $45 Bokuto
Contact:
This email address is being protected from spambots. You need JavaScript enabled to view it. to contact West Covina Shinkendo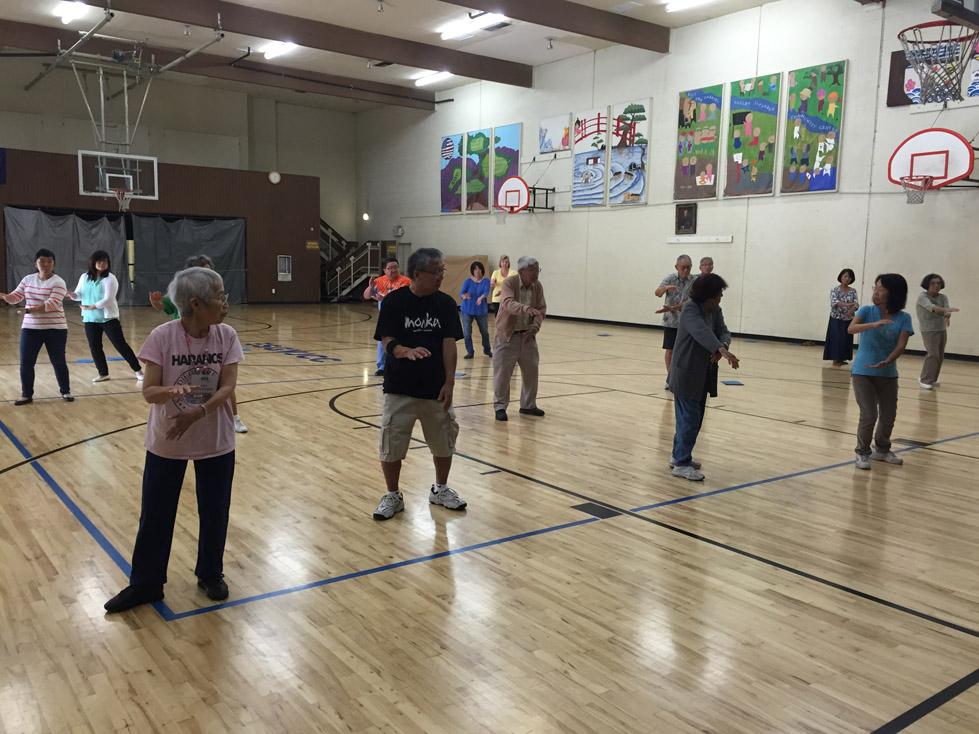 Tai Chi Chuan or Taijiquan is a series of flowing movements that are performed slowly to improve and revitalize the mind and body. Some benefits of doing Tai Chi are an increase in flexibility, balance, relaxation and a sense of well-being.
Instructor: Shukli Ebihara
About the Intstructor: Shuk-Li Ebihara is a Social Worker and currently working with seniors. She has been practicing Tai Chi since 2000 and teaching since 2013. She teaches the Yang Style Long Form, which consists of 108 forms. The class includes slow stretches, the Tai Chi forms, and ends with a deep breathing exercise.
Come join us every Monday at 4:00PM in the Sugimoto Family Social Hall for a 1 hour Tai Chi class.
Cost: $5/class